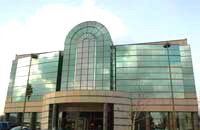 We Specialize in the US to Asia travel & tour for 20+ years with multilingual staffs and agents.

Experience & Products
Majestic Vacations has over 20 years experience of selling tours and travel to Asia. Our management team are experts in their field and all have strong backgrounds in Asia and all the splendor it offers to vacationers. We have a tour product that will appeal to everyone: from group tours to custom designed itineraries with price ranges that will appeal to everyone's budget. We are a member of USTOA, which gives you the piece of mind that you are dealing with a reputable tour operator that is financially secure.

For more information about USTOA you may see

website www.ustoa.com

Custom Planning
Tell us your dream trip and we'll build it for your special group or just you and a companion. We are extremely flexible and want to make sure you have the vacation you want. From doing a budget trip in China that ends with a 5-star weekend in Hong Kong to a Diamond rated tour of China that ends with a week in a rustic beach bungalow in Thailand -- ask us, we'll work it out.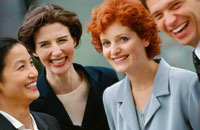 A company you can count on to deliver the high value product and expect at the best price possible.

High Value
We pride ourselves in our ability to beat our competitors price for similar vacations. Because of our large volume with our suppliers, we are in a position to offer savings to our customers. Many times you will be booking a 5-star hotel package with Majestic Vacations, but our tour will be priced at our competitors 3 or 4-star tour level We thrive on word of mouth advertising and we know if you come back from your trip impressed with us and the value you received, you'll tell your friends about it and that is good news for us!

Customer Services
We are extremely proud of the feedback we receive back from our customers. We have a high level of repeat customers that know we are a company they can count on to deliver the high value product they expect at the best price possible. We are constantly getting feedback from customers about the airlines, hotels and tourist attractions we sell in our programs to make sure they are of our high standards. We pass ;all of the feedback on to our suppliers to make sure ultimately that everyone is on board to make sure your vacation is excellent!