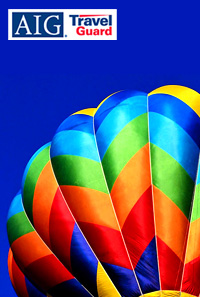 AIG Travel Guard
The best travel assistance service in the industry.

Why Buy AIG Travel Guard?
AIG is one of the largest providers of travel insurance and assistance services in the world, and AIG Travel Guard is one of the leading travel insurance providers in North America. When purchasing anything - including your travel insurance, it's important you look closely at the coverage, benefits, and services you will receive.

Here is a quick summary of what makes AIG Travel Guard different than the competition:

Exceptional Customer Service:
We take great pride in providing the highest levels of service regardless of why you contact us.

With a travel insurance policy from AIG Travel Guard, you can expect that:

* All phone calls will be answered within 30 seconds by an experienced AIG Travel Guard employee - no matter when you call.
* Assistance will be available 24 hours a day, 7 days a week, and 365 days a year no matter why you call.
* The AIG Travel Guard representative is fully committed to complete our services to your full satisfaction.
* You will receive fast, fair and accurate claims service. Our claims processing standards include:
• Claims are reviewed by an experienced analyst within 24 hours.
• Settlement is finalized and payment authorized within 24 hours of receipt of final documentation.
• 100% correct payments and calculations on all claims.
• The "Fairness Principle" - all denied claims are sent to a mediator for review, and the mediator's decision is honored.

AIG Travel Guard provides its policyholders free 24-hour emergency travel assistance. Whether you need help finding medical care halfway around the world, making emergency arrangements to return home or obtaining an emergency cash advance, you can access our toll-free hotline from anywhere in the world, any time of day.